Buttermilk Cookie Recipe is a treat for all seasons. Rich, tender, and moist, the best buttermilk cookies are a classic for a good reason.
There's something about these cookies that feels right. It's not just the flavor or texture – it's the way they can transport you to a simpler time when anything was possible with some hard work and sugary snacks.
Buttermilk cookies have a taste of the South and something else that's hard to define. We'll let you know what it is.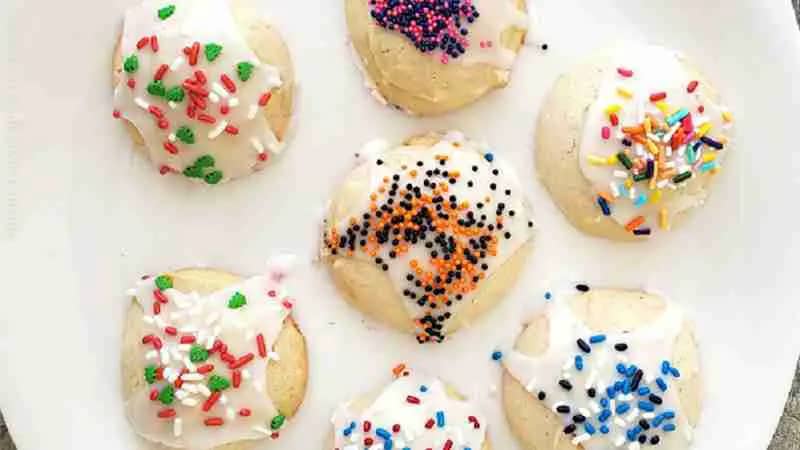 Why I Love This Recipe?
It's simple to follow instructions and make the best-ever buttermilk cookies.
The best part of this cookie is how you can bite into it and have a new taste pop in your mouth. It's a soft and chewy cookie that never disappoints.
How To Make Buttermilk Cookie Recipe?
Necessary Ingredients
One ¾ Cups of Flour
3 Tablespoons of Sugar
1 ½ Teaspoon of Baking Soda
2 Teaspoons of Ground Cinnamon
¼ Teaspoon of Salt
¾ Cup of Unsalted Butter (melted)
1 Large Egg (beaten)
½ Cup Buttermilk (curdled up in the fridge overnight until thick)
Filling:
3 Tablespoons of Melted Butter
¼ Cup Sugar
1 Teaspoon of Cinnamon
Necessary Equipment
1 Cookie Sheet (buttered up)
1 KitchenAid StandMixer
Parchment paper
Preparation Instructions
Step 1.
Preheat the Oven to 180°C. Give the flour, baking soda, sugar, cinnamon, and salt a good mix in a medium bowl.
Step 2.
Mix the buttermilk in a liquid measuring cup (make sure to activate it by letting it sit at room temperature for about 30 minutes before using) and one tablespoon of melted butter.
Step 3.
In another bowl, dissolve the butter in the egg. Mix the wet ingredients with the dry ones and fold them together.
Step 4.
Take a heaped tablespoon of dough (around 3-4) and roll it into a ball. Repeat until you have used all your dough. Bake for 10-15 minutes until golden on top, firm, and lightly browned around the edges.
Tips:
Please don't make the balls too big because they will spread during baking.
Use a fork to make a cross pattern across the tops of the cookies.
Place all the balls onto a cookie sheet lined with parchment paper. You can take one ball and use it to dip into sugar to sprinkle over the top of the cookie for added presentation.
Nutrition Facts Of Buttermilk Cookie Recipe
Amount per serving
| Nutrition | Amount |
| --- | --- |
| Calories | 288.5 |
| Total Fat | 21.2g |
| Cholesterol | 41mg |
| Sodium | 43mg |
| Total Carbs | 15.0g |
| Dietary Fiber | 0g |
| Protein | 1.1g |
Buttermilk Cookie Recipe
The nutrition provided is an estimate. It will vary based on the specific ingredients used.
07 Amazing Health Benefits Of Buttermilk Cookie Recipe
1. Weight Loss
Curdled buttermilk has reasonable amounts of calcium, protein, and fiber, which can help you feel fuller without increasing your caloric intake. The high levels of protein may aid in weight loss if consumed regularly.
2. Good For Diabetes
The presence of buttermilk will slow down the spike in blood sugar levels and increases good cholesterol in your body. Buttermilk Cookie Recipe is suitable for those who have diabetes as it can decrease your chances of experiencing further health complications.
3. Excellent Source of Calcium
Buttermilk is an excellent source of calcium. It contains vitamin D, essential for bone health, and aids calcium absorption.
4. Helps maintain Heart Health
Buttermilk is also known to lower your risk of heart attack and high blood pressure. The presence of potassium and magnesium in it helps lower your blood pressure levels and reduce the risk of developing kidney stones.
5. High In Vitamin D
Buttermilk is high in vitamin D. Studies have shown that vitamin D is vital for healthy bone growth and mineral absorption and is essential for a healthy immune system overall.
6. Helps promote Sleep and Relaxation
Buttermilk has a rich lactic acid content which will help promote proper digestion and absorption. Buttermilk Cookie Recipe can help calm the nervous system, promoting restful sleep throughout the night.
7. Treats Acne and Skin Problems
Buttermilk has anti-inflammatory properties and is excellent for treating acne. It also contains lactic acid, which helps treat oily skin and acts as a natural exfoliant for the skin.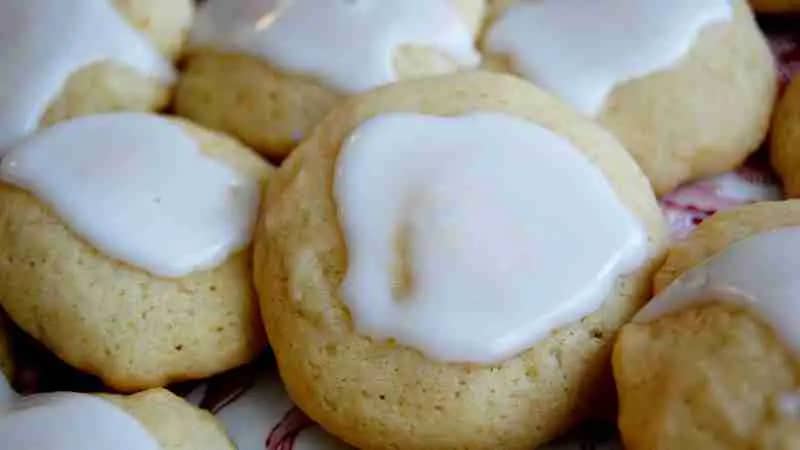 What does buttermilk do in cookies?
Buttermilk does a lot in crisp, tender, and light-tasting cookies. The high protein and low carb content provide structure and moisture to help this batter hold together. The high vitamin D levels in buttermilk may also be responsible for the binding properties.
Is buttermilk better than milk for baking?
Generally, a better choice of milk for baking would be whole milk, as it is more easily digested than skim or low-fat milk. Buttermilk contains vitamin D, which has many benefits for the body and may be more beneficial in baking than other types of milk (such as skim or low-fat).
What's the difference between buttermilk and heavy cream?
Buttermilk and heavy cream are both dairy products. Buttermilk is made from cow's milk, while heavy cream is a product of room-temperature cows' milk that has been pasteurized and homogenized. It contains twice the fat content of buttermilk.
What makes a cookie soft and chewy or crispy?
A cookie that's crispy and hard will have a different texture than one that's soft and chewy. We need to add moisture to help the cookie keep a smooth surface. The flour you use will also be a factor in its thickness (thinner ones are more likely to be crumbly).
How Long Will It Take To Prepare?
Preparation time: 15 minutes
Cook time: 20 minutes
Total time: 35 minutes
serving: 6
Is It Safe For Pregnant And Nursing Women?
Buttermilk Cookie Recipe is safe for pregnant women and nursing women to take. However, it's best to wait until your 2nd trimester before taking this, as you won't be able to have buns or bread that many times over.
Is It Good For Kids To Eat?
According to the manufacturer, it's good for children to eat (Bayer).
Can I Freeze And Store It?
Your cookie dough is good for only two weeks in the freezer—so don't freeze it if you don't want to lose any of its freshness.
Bottom Line
Buttermilk Cookie Recipe is one of the best ingredients to add to cookie dough. It will give your cookies a rich, tangy flavor and a light and tender texture that's about perfect if you don't like delightful cookies.
Everyone knows that buttermilk isn't just for pancakes and biscuits. It's a great addition to any recipe because it adds flavor, moisture, and protein.