Crumbl Cookie Copycat Recipe is a popular cookie shop known for their large and delicious cookies. This recipe will guide you through making your own version of their famous cookies at home.
Why Crumbl Cookie Copycat Recipe is a Must-Try
Crumbl cookies are legendary for their giant size, irresistibly gooey centers, and an array of tantalizing flavors. This copycat recipe allows you to replicate that bakery-style perfection, enabling you to enjoy these mouthwatering treats in the comfort of your home.
Whether you're an experienced baker or just starting, this recipe is designed to guide you through each step, ensuring your cookies turn out splendidly every time.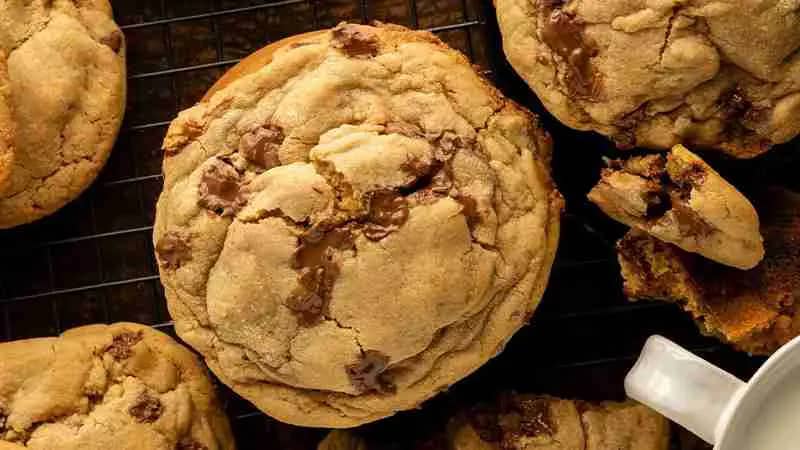 How To Make Crumbl Cookie Copycat Recipe
Ingredients
Here's what you'll need to create your batch of Crumbl Cookie Copycats:
1 cup unsalted butter, softened
1 cup granulated sugar
1 cup brown sugar, packed
2 large eggs
1 teaspoon pure vanilla extract
3 cups all-purpose flour
1 teaspoon baking soda
1/2 teaspoon baking powder
1/2 teaspoon salt
1 cup premium chocolate chips (or your favorite mix-ins)
Directions
Preheat your oven to 350°F (175°C) and line a baking sheet with parchment paper.
In a large bowl, cream together the softened butter, granulated sugar, and brown sugar until the mixture is light and fluffy.
Beat in the eggs, one at a time, and then stir in the vanilla extract.
In a separate bowl, whisk together the flour, baking soda, baking powder, and salt.
Gradually add the dry ingredients to the wet mixture, mixing until just combined.
Fold in the chocolate chips (or other mix-ins of your choice) to create a heavenly dough.
Using a cookie scoop or spoon, drop generous scoops of dough onto the prepared baking sheet, spacing them about 2 inches apart.
Bake for 10–12 minutes, or until the edges are golden but the centers are still soft.
Allow the cookies to cool on the baking sheet for a few minutes before transferring them to a wire rack to cool completely.
Once cool, indulge in the deliciousness of your homemade Crumbl Cookie Copycats!
Kitchen Equipment
To make the Crumbl Cookie Copycat Recipe, you'll need the following kitchen essentials:
Large mixing bowls
Hand or stand mixer
Measuring cups and spoons
Baking sheet
Parchment paper
Cookie scoop (optional but helpful)
Wire cooling rack
Prep Time: Approximately 15 minutes
Cook Time: Approximately 10-12 minutes per batch
Total Time: About 25-30 minutes (excluding cooling time)
Servings: The recipe makes approximately 24 cookies (servings), depending on the size of the cookies you scoop onto the baking sheet.
Nutrition Facts
Calories: Approximately 220 kcal
Total Fat: 11g

Saturated Fat: 6g
Trans Fat: 0g

Cholesterol: 35mg
Sodium: 130mg
Total Carbohydrates: 30g

Dietary Fiber: 1g
Sugars: 19g

Protein: 2g
Storing Leftovers
If, by some miracle, you have any Crumbl Cookie Copycats left after your initial indulgence, here's how to store them to keep the magic alive:
Room Temperature: Place the cookies in an airtight container or resealable plastic bag, separating layers with parchment paper. They'll stay fresh and delightful for up to 3 days.
Freezing: To keep these cookies for a longer period of time, freeze them in a single layer on a baking sheet until firm. Then, transfer the frozen cookies to an airtight container or resealable bag. They can be frozen for up to 2 months. When ready to enjoy, simply let them thaw at room temperature.
Recipe Variations and Tips
Here are some exciting variations and tips to elevate your Crumbl Cookie Copycat experience:
Flavor Extravaganza: Experiment with different mix-ins like white chocolate chips, nuts, butterscotch, or even crushed candies to create your unique flavor combinations.
Giant Cookies: For those who crave the true Crumbl experience, use a larger cookie scoop or divide the dough into larger portions to create giant cookies that will leave everyone amazed.
Perfect Timing: Keep a close eye on your cookies while baking. The goal is for the edges to be slightly golden while the center remains soft and gooey. Overbaking can lead to a drier texture.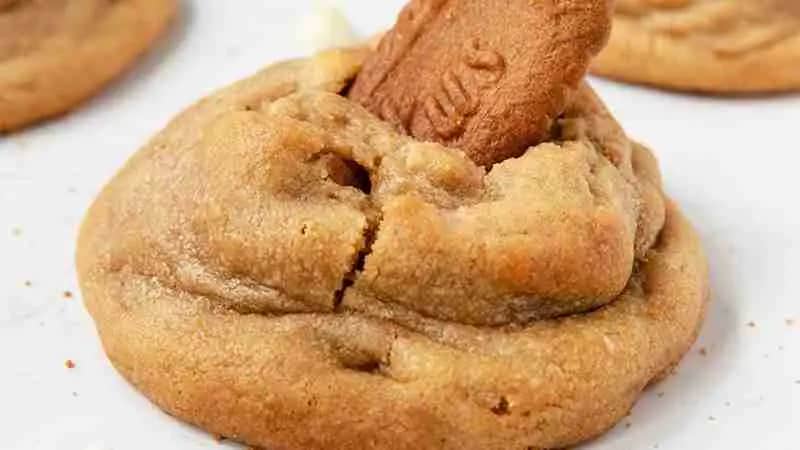 Frequently Asked Questions (FAQ)
Q: Can I use salted butter instead of unsalted? A: While unsalted butter is recommended to have more control over the saltiness of your cookies, you can also use salted butter. Just reduce the added salt in the recipe by half.
Q: Can I freeze the cookie dough? A: Absolutely! Form the dough into balls and freeze them on a baking sheet. Once frozen, transfer the dough balls to a resealable bag. When you're ready to bake, simply place the frozen dough balls on a baking sheet, and adjust the baking time slightly.
Q: How can I make my cookies extra chewy? A: To achieve that perfect chewy texture, slightly bake the cookies. Remove them from the oven when the edges are just starting to turn golden, and the centers are still soft. Allow them to cool on the baking sheet for a few minutes before transferring them to a wire rack.
Customization IdeasChatGPT
Absolutely! Let's explore some exciting customization ideas to make your Crumbl Cookie Copycat experience even more special and tailored to your preferences.
Flavorful Mix-ins
One of the fantastic aspects of the Crumbl Cookie Copycat Recipe is its versatility. You can experiment with a wide range of mix-ins to create unique flavor combinations. Here are some delicious ideas:
Double Chocolate Bliss: Add both milk and dark chocolate chips to the dough for an extra chocolatey delight. For an indulgent twist, consider using chunks of premium chocolate bars.
Nutty Delight: Incorporate chopped nuts such as walnuts, pecans, or almonds. The crunch and richness of the nuts add a delightful contrast to the soft cookie.
Fruity Magic: Introduce dried fruits like cranberries, raisins, or chopped dried apricots for a burst of natural sweetness and a hint of chewiness.
Oats and Cinnamon: Mix in rolled oats and a touch of ground cinnamon for a comforting, slightly spiced flavor and a hearty texture.
Jumbo Cookies
If you're a fan of Crumbl's signature jumbo cookies, you can easily replicate that grandeur at home:
Bigger Scoops: Instead of using a regular cookie scoop, opt for a larger one to create big, bakery-style cookies that'll impress everyone.
Giant Indulgence: Divide the dough into even larger portions to create massive cookies. Just remember to adjust the baking time slightly, as they might take a bit longer to bake through.
Conclusion
Crumbl Cookie Copycat Recipe is one of the most delicious and nutritious recipes for weight loss. It is also gluten-free and high in protein.
These cookies can help keep your cravings in check so you don't get addicted to fattening foods that ruin your health and make you gain a lot of unhealthy body weight. I hope you enjoy this tasty and easy recipe. Happy Cooking!