Paneer Butter Masala Recipe is a dish that originated in Punjab, India. This dish is also found in other parts of India and Pakistan. Unlike other dishes made with paneer, this one is a vegetarian version, making it perfect for those who are vegan or eating a vegetarian diet.
The paneer butter masala recipe is relatively easy to make and requires minimal ingredients. The main ingredient for this recipe is the Indian cheese paneer which needs to be boiled before it can be added to the rest of the ingredients.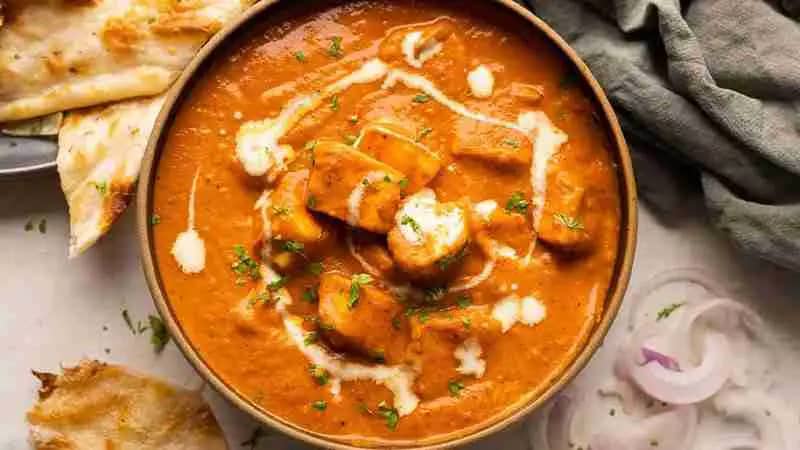 How to Make Paneer Butter Masala Recipe?
Necessary Ingredients
2 cups crushed tomatoes
Salt to taste
3-4 tablespoons of butter
1/4 teaspoon turmeric powder
1 green chili
1 tablespoon ginger paste
2 cups paneer ( Indian cheese )
1 cup potatoes less than 1 inch ( boiled and mashed to make a paste, Can be substituted with 2-3 tablespoons cornstarch )
2-3 tablespoon oil
1/3 teaspoon mustard seeds
1 teaspoon cumin seeds
1/4 onion, chopped
10-12 whole red chilies ( Kashmiri or regular)
3 tablespoons coriander leaves, chopped
1/2 teaspoon garam masala powder
Necessary Equipment
2 small kadai/ sauce pots
1 small bowl
1 grater ( optional)
1 cooking blender or food processor
A large bowl
Preparation Instructions
Step 1.
To start with, heat the oil in the kadai/pan. Once hot, add mustard seeds and allow them to splutter. Next, add cumin seeds and allow them to brown as well. After this, add chopped onion and saute until they turn golden brown.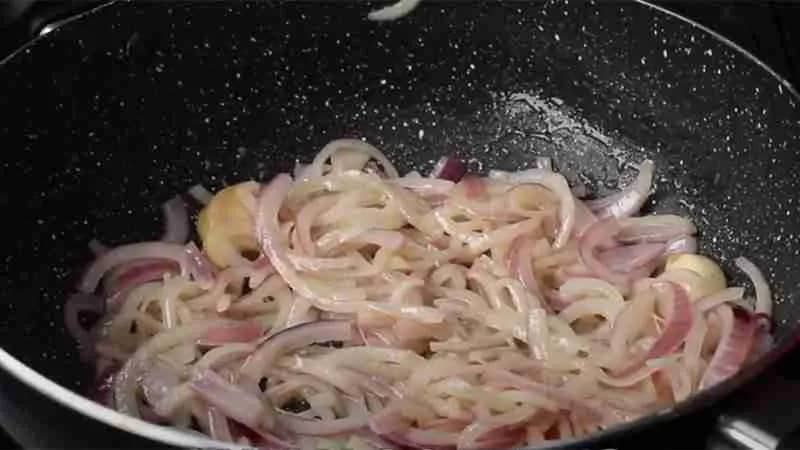 Step 2.
Now add ginger paste and green chilies – saute until the raw smell disappears. Add the turmeric powder and coriander leaves to this mixture. Now add tomatoes along with salt and mix well.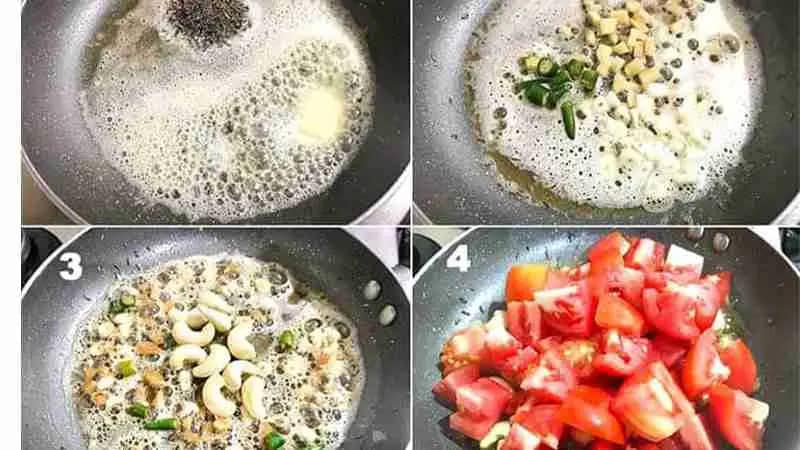 Step 3.
Keep the flame low while you put dry grated paneer in the kadai/pot and add salt. Simmer this mixture to a tender cheese consistency (around 20 minutes). Transfer this mixture to a large bowl immediately.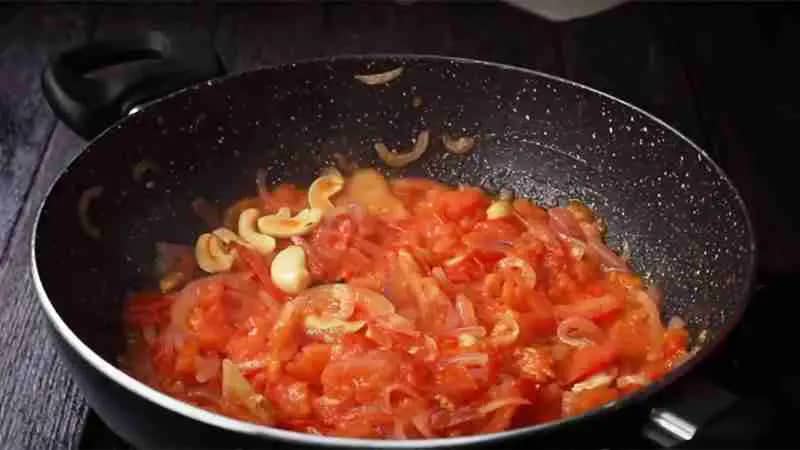 Step 4.
Now heat oil in the kadai (or sauce pot) and let it get hot. Add mustard seeds and add cumin seeds once again. Now add boiled potatoes and turn off the flame immediately.
Step 5.
Add ½ cup water to this mixture and puree it until smooth. Add this mixture to the paneer puree and butter, and adjust the salt if desired.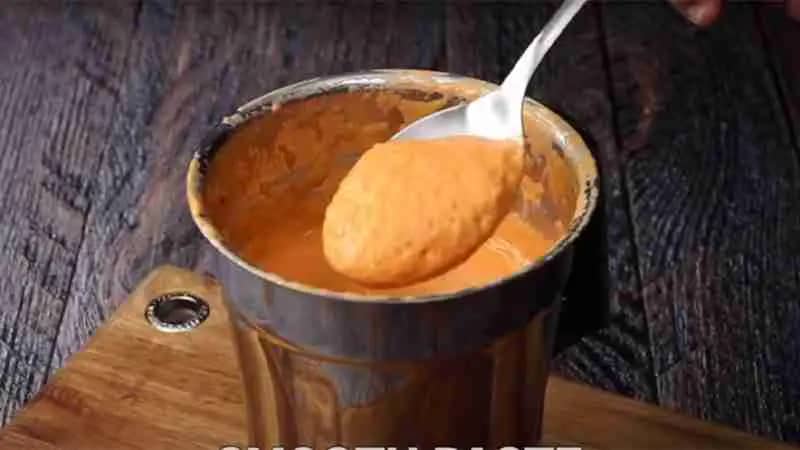 Step 6.
Take a wet grater and mix the paneer ( Make sure you don't add too much water to this mixture, or else it will be mushy) to break down the mixture. Mix well once again. Add this paneer butter masala to the pan and immediately switch off the flame.
Serve Paneer Butter Masala Recipe with rice or roti for lunch or dinner.
Cooking Tips
1. To get rid of the watery puree, add some cornstarch and cook in a medium flame until it becomes thick.
2. You can also use paneer cubes and cook them in the same way as described above.
3. Kashmiri chilies are very spicy, so if you are not a fan of spicy food, you can use regular red chilies or green chilies for this recipe. However, if you use Kashmiri chilies, adjust the spices accordingly.
Take To Prepare Paneer Butter Masala Recipe
Preparation time: 10 minutes
Cooking time: 20 minutes
Total Time: 30 minutes
Serving: 5 people
Nutrition Facts Of Paneer Butter Masala Recipe
Amount Per Serving
Nutrition data is approximate and is for information only. Nutrition Facts may not be exact because the recipe has been altered and re-tested several times to ensure its accuracy
FAQs Section
Which Is Better, Paneer Tikka Masala Or Paneer Butter Masala?
Paneer tikka masala is an absolute favorite in India, and when it comes to Indian restaurants, you will find it is on almost every menu of the dishes offered. On the other hand, paneer butter masala has not been so popular, but it is definitely made with paneer and hence has almost the same taste as paneer tikka masala.
Is Paneer Butter Masala Unhealthy?
The paneer butter masala recipe is not unhealthy, but this recipe is not suitable for diabetics, heart, and weight loss; however, it is a little high in fat and calories as compared to the paneer tikka masala with the same ingredients. Since you are adding butter to this dish, one must remember that fat gets added up, so have a bowl of vegetable soup or a glass of water with this recipe.
Is Paneer Vegan Or Vegetarian?
Paneer is vegetarian and vegan by nature. To make a vegan paneer butter masala, you can skip adding dairy products like cream, butter, etc.
What Is The Difference Between Shahi Paneer And Paneer Butter Masala?
Besides the slight difference in the ingredients, Shahi paneer is almost similar to this recipe, with a few exceptions. While Paneer Butter Masala will have more gravy and a creamier texture, shahi paneer has more spices and a little oil used.
How To Store And Freeze It?
Since paneer butter masala contains dairy products and paneer, you can store them in the fridge in closed containers or snap-lock bags and keep them for up to 4-5 days. You can also freeze paneer butter masala and use this later for more than a month. All you need to do is freeze it in an airtight container or Ziploc bag.
Conclusion
Butter paneer is a delicious dish to try out when you are bored of the same taste. It is popular too, but not as much as paneer tikka masala, and hence will be a good idea to master this recipe in your kitchen.
We hope you have enjoyed this article about the paneer butter masala recipe, and please let us know in the comment box if you liked this recipe. Also, please share it with your family, friends, and colleagues on Facebook, Twitter, Pinterest, etc.