Soft Butter Cookies Recipe is a yummy, simple, easy recipe that takes only a few minutes to create. These soft butter cookies come together quickly with just four simple ingredients.
This recipe is a great way to use leftover butter and make some yummy cookies. I love this soft butter cookies recipe because you can mix the butter, sugar, and vanilla in a food processor or mixer rather than making a mess trying to cream these ingredients by hand.
The resulting dough is soft enough to drop or roll into balls. I've included instructions for both drop cookies and rolled cookies below.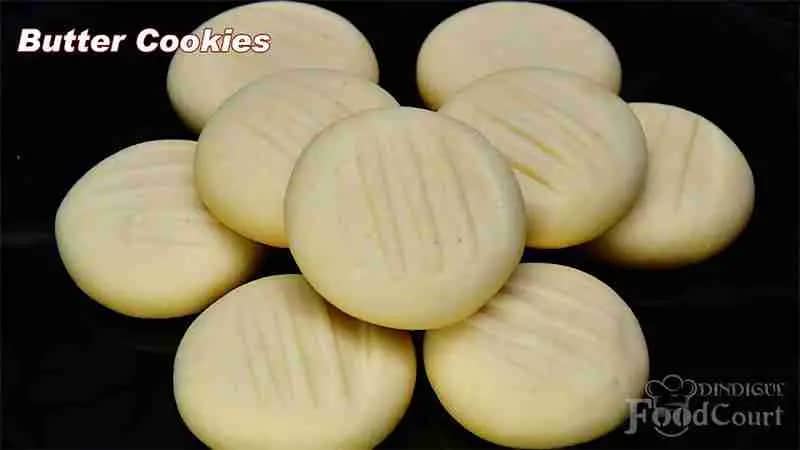 How To Make Single Chocolate Chip Cookie Recipe?
Necessary Ingredients
1 cup unsalted butter, softened at room temperature
1/3 cup granulated sugar, plus more for sprinkling for rolled cookies
1 teaspoon pure vanilla extract
4 large egg yolks
2 1/2 cups all-purpose flour
1 1/2 teaspoons baking powder
9 ounces milk chocolate chips (or milk chocolate with a high cocoa content)
Equipment Needed
Preheat the oven to 350 degrees.
In a large bowl
In a medium bowl,
Preparation Instructions
Step 1.
Mix the butter, sugar, vanilla, and egg yolks in a large bowl with an electric mixer until smooth and fluffy.
Step 2.
Combine the flour, and baking soda, then add to the butter mixture. Stir until just incorporated. Stir in chocolate chips
Step 3.
Roll the dough onto large sheets of waxed or parchment paper dusted with flour or cornstarch to prevent sticking, or drop it onto cookie sheets by heaping tablespoonsful (my favorite method).
Step 4.
Bake for 12-13 minutes or until golden brown. Cool on wire racks.
Note:
On the chocolate chips: I use milk or semisweet chocolate chips in this cookie recipe because they melt nicely, and you can dip the cookies into some melted chocolate, which adds another special touch to these soft butter cookies recipes. Also, as long as you use good quality chocolate, these cookies can be kept at room temperature for up to two weeks (if refrigerated or frozen, they will last one week).
Tips:
1. You can use up to 1 cup of white chocolate chips instead of milk chocolate to create a yummy white chocolate cookie recipe, or substitute half the butter with 1/4 cup shortening for a slightly different texture.
2. For rolled sugar cookies recipe, roll small heaps of dough onto waxed or parchment paper dusted with flour and cut into desired shapes.
Nutrition Facts Of Soft Butter Cookies Recipe
Per Serving:
The nutrition provided is an estimate. It will vary based on the specific ingredients used.
06 Outstanding Serving Ideas Of Soft Butter Cookies Recipe
1. These soft butter cookie recipes, like any other soft cookie recipe, are excellent to dunk into your hot beverage or ice cream.
2. You can enjoy these cookies while they are still warm with a scoop of vanilla ice cream or another topping.
3. These soft butter cookies with melted chocolate are divine!
4. To add a crunchy texture to your cookies, you can freeze them once they cool down and then eat them frozen (much like an Ice Cream Sandwich).
5. These soft butter cookies can also be dipped in melted chocolate and dunked in milk.
6. These soft butter cookies are the perfect kid-pleasing cookie that does not contain any additives that may be found in many commercial cookies today.
What Does Soft Butter Do To Cookies?
Cookies made with butter instead of shortening or margarine spread more easily and will not be as crisp. However, since butter contains milk fat, and milk products tend to brown more quickly, using it in cookies can often produce a nice golden-brown color.
What makes Cookies to be soft?
The final result is affected by the baking temperature, time, recipe, ingredients, and pan used to bake cookies. With most recipes, the higher the temperature, the faster the cookie browns and sets up (the exception is when using very dark pans, which absorb heat).
What is the secret to soft, chewy cookies?
The secret to soft, chewy cookies is baking at a slightly lower temperature, allowing the ingredients to get closer to the perfect temperature before the moment of maximum browning when the cookies are set. Too-low oven temperatures produce dry, crumbly cookies, and too much time results in gooey, gummy messes.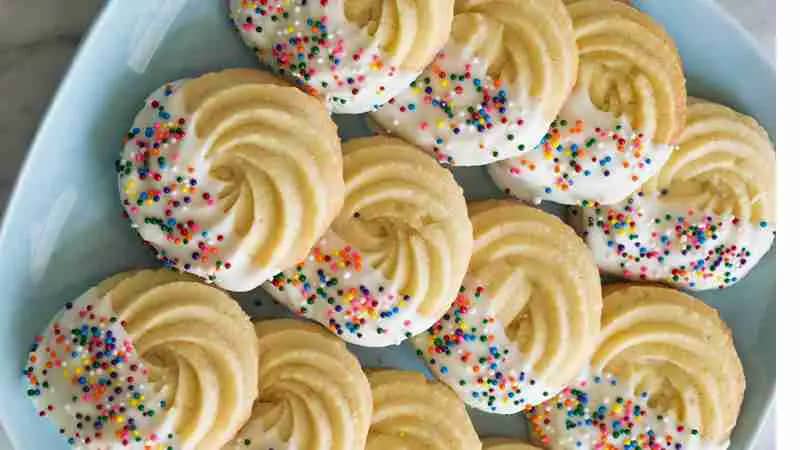 How Long Will It Take To Prepare?
Prepare time: 5 minutes
Cook time: 12 minutes
Cream Cheese Frosting: 5 to 7 minutes
Serving: 24
Is Soft Butter Cookies Recipe Safe For Pregnant And Nursing Women?
It is safe for pregnant women when taken in moderation. However, there are no new studies about the safety of Soft Butter Cookies for pregnant women and nursing mothers, so I recommend you to sit down with your midwife before eating any form of butter or margarine.
Can I Freeze And Store It?
Yes, these soft butter cookies taste great when frozen. You can easily store them in an airtight container for up to one week.
Conclusion
The soft butter cookies recipe is one of the most delicious cookies you can make! These soft butter cookies are so soft, delicious, and good for you because they have no artificial preservatives. I love these cookies and have sent them to my friends worldwide. If you are looking for a soft, delicious, no-bake cookie recipe, then definitely try these!