Stevia Cookie Recipe is a recipe for a sugar-free cookie made with stevia, which is an extract of the leaves of the herb Stevia Rebaudiana Bertoni. The cookie is generally on the sweeter side and has a subtle but identifiable sweetness to it.
The difference between this recipe and one that calls for sugar is that stevia extract doesn't cause blood sugar spikes like table sugar will; instead, it causes a mild rise in insulin after eating too many stevia cookies.
This cookie recipe is used primarily as an example of how much stevia to add to a recipe. It is not an excellent example of baking because it is so sweet. However, you can tone down the sweetness by increasing the amount of flour used; the stevia content listed below would make approximately 60 cookies, which might be too many for you to eat by yourself.
Why I Love This Recipe?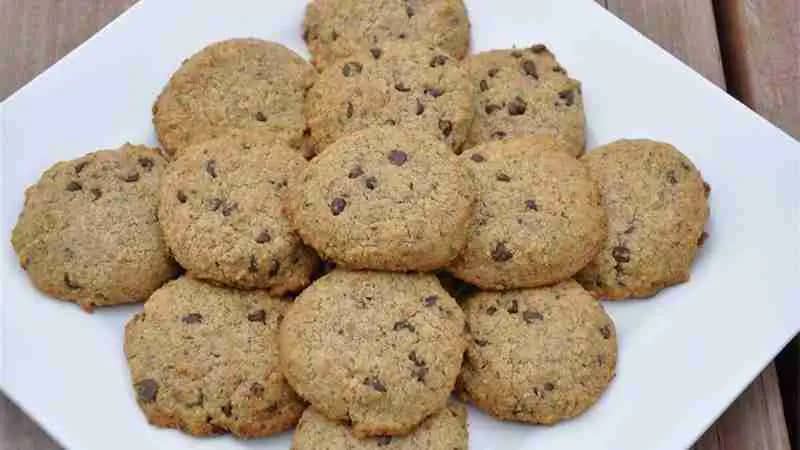 How To Make Stevia Cookie Recipe?
Necessary Ingredients
1 1/2 C (187g) Unbleached All-Purpose Flour
1/2 tsp Baking Soda
1 tsp Salt
2 Tbsp (30ml) Vanilla Extract
3 Eggs, Large
3 Tbsp Stevia Extract Powder
Necessary Equipment
Mixer
Baking Sheet
Spatula/Wooden Spoon
Measuring Cup/Mug
Preparation Instructions
Step 1.
Whisk the flour, baking soda, and salt in a large mixing bowl until well mixed. In a separate bowl, beat the eggs until thick and creamy. Add vanilla extract to eggs; beat until thoroughly mixed.
Step 2.
Fold half of the egg mixture into flour; beat until blended. (This may require some effort. Be gentle, and don't beat too hard.)Add the stevia extract to the remaining half of the eggs; beat until thoroughly mixed into the batter.
Step 3.
Stir the stevia mixture into the batter until well blended. (This may also require some effort. Be gentle, and don't be too rough!).Preheat oven to 350°F (176°C). Grease the baking sheet, then dust with a little bit of flour. Set aside.
Step 4.
Spoon batter onto the baking sheet in the desired shape. (As you can see, I like to use a cookie scoop.)Place baking sheet in preheated oven and bake until cookies are golden brown around the edges, about 10-12 minutes. Cool for 5 minutes on a baking sheet, then remove cookies to a wire rack to completely cool.
Tips:
I recommend using unsweetened vanilla extract, as the taste will be spicier.
If you have a small child who won't stop eating the cookies, I recommend making only half of the recipe.
You may have to cook your cookies in two or three batches due to oven and baking sheet sizes.
Some people also use a little coconut oil instead of butter to make a stevia cookie recipe. They feel that it gives them a softer cookie.
Nutrition Facts Of Stevia Cookie Recipe
Amount per serving
The nutrition provided is an estimate. It will vary based on the specific ingredients used.
08 Incredible serving ideas of Stevia Cookie Recipe
1. Use this cookie recipe for holidays and other special occasions.
2. Add fresh or dried fruit and nuts for a yummy treat.
3. Make a mini-batch of stevia cookies to put on your Christmas tree; they also make great Christmas tree ornaments!
4. Use these recipes as part of a healthy meal replacement diet (you can use them to replace any sweetener, such as sugar and honey). They are filling and will keep you satiated for quite some time!
5. Use the stevia cookie recipe as a quick bread to make bread pudding.
6. Add some spices, and you have a nice dessert.
7. February: use stevia cookies as part of your Christmas cookie trays!
8. Add chocolate chips, nuts, or other goodies and make them into treats or truffles.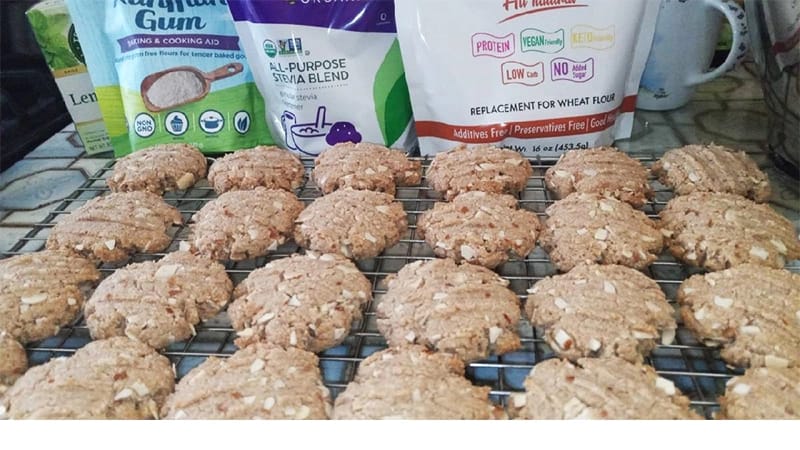 How Long Will It Take To Prepare?
Preparation time: 20 minutes
Baking time: 12 minutes
Total time: 32 minutes
servings: 12
What are the side effects of stevia?
Due to its unique properties, stevia is well-tolerated by the body in moderate quantities. It is typically safe for people of all ages. However, for those with high blood pressure or kidney disease, too much stevia can cause some issues.
Can you use stevia in cookies?
Stevia has become an ingredient in many sugar-free products. It is generally safe to use but has not been through extensive testing and is, therefore, not as widely known as other ingredients. Some people with diabetes have reported that stevia increases their blood sugar too much, so it is essential to monitor your use of it to ensure that you do not have a spike in your blood sugar.
Is stevia healthier than sugar?
Yes, stevia is healthier than sugar. While it is important to remember that almost all sweeteners are processed and refined, stevia is about 100 to 200 times sweeter than regular sugar, so you can use a much smaller amount to achieve the same sweetness. In moderation, it does not raise your blood sugar as much as sugar does.
Can I use stevia in chocolate chip cookies?
You can use stevia in chocolate chip cookies. One teaspoon of stevia will replace one cup of sugar in a recipe for chocolate chip cookies. Stevia is preferred over sugar as it does not impact blood glucose levels and is about 300 times sweeter than regular sugar, meaning you only need a minimal amount to achieve the same sweetness.
Is It Safe For Pregnant And Nursing Women?
Stevia is safe for pregnant and nursing women. It has no side effects on the fetus.
How To Store Stevia Cookie Recipe?
Store your stevia cookie recipe in an airtight container.
The cookies can be at room temperature for up to two weeks.
If the cookies have been in the freezer, remove them and let them thaw before serving.
Bottom Line
Stevia is a healthy and tasty sugar substitute used in recipes. It's an excellent alternative for those people who cannot have sugar. In this recipe, you will learn how to make stevia cookies and understand the cooking process more deeply. Stevia's cookie recipe is perfect for dieters, vegans, and vegetarians. It is gluten-free, egg-free, and nut-free.