Introducing the delightful and timeless recipe for Susie Cakes' classic homemade cookies! These irresistible treats are a perfect balance of chewy goodness, rich flavors, and a touch of nostalgia.
Whether you're baking for a special occasion, sharing with loved ones, or simply treating yourself, these cookies are sure to bring smiles and warm memories. Join us on a journey through the art of baking as we unveil the secrets behind Susie Cakes' renowned cookie recipe.
Who's This Recipe For and Why It's Great
This Susie Cakes Cookie recipe is tailor-made for both experienced bakers and those just stepping into the magical realm of baking. If you've been baking for years, this recipe will give you a timeless classic that can be easily customized with your favorite twists.
For beginners, these cookies offer a fantastic starting point to build your baking confidence. The steps are straightforward, and the ingredients are simple, yet the result is a batch of cookies that tastes like a dream.
Table of Contents
How To Make Susie Cakes Cookie Recipe?
Kitchen Equipment You'll Need
Before we dive into the baking process, let's ensure your kitchen is well-equipped. Here's a list of items you'll need:
Mixing bowls (various sizes)
Electric mixer or stand mixer
Measuring cups and spoons
Baking sheets
Parchment paper or silicone baking mats
Cooling racks
Rubber spatula
Cookie scoop (optional but recommended)
Oven thermometer (for precise baking)
A dash of enthusiasm!
Ingredients and Directions
Ingredients:
1 cup unsalted butter, softened
1 cup granulated sugar
1 cup packed brown sugar
2 large eggs
1 teaspoon pure vanilla extract
2 cups all-purpose flour
1 teaspoon baking soda
1/2 teaspoon salt
2 cups chocolate chips
Directions:
Preheat your oven to 350°F (175°C) and line your baking sheets with parchment paper.
In a large mixing bowl, cream together the softened butter, granulated sugar, and brown sugar until light and fluffy.
Beat in the eggs, one at a time, followed by the vanilla extract.
In a separate bowl, whisk together the flour, baking soda, and salt.
Gradually add the dry ingredients to the wet ingredients, mixing until just combined.
Fold in the chocolate chips using a rubber spatula.
Use a cookie scoop to portion out the dough onto the prepared baking sheets, leaving enough space between each cookie.
Bake in the preheated oven for 10–12 minutes, or until the edges are golden but the centers are still slightly soft.
Once baked, allow the cookies to cool on the baking sheets for a few minutes before transferring them to a wire rack to cool completely.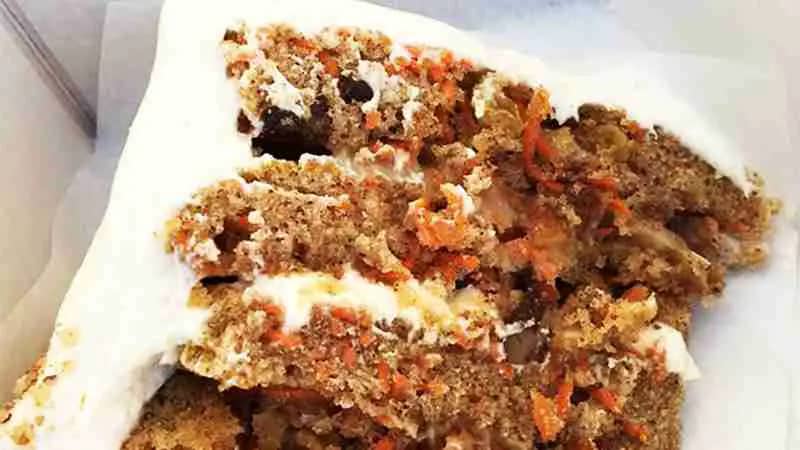 Recipe Tips and Variations
Custom Mix-Ins: Feel free to customize your Susie Cakes Cookies by adding chopped nuts, dried fruit, or even a swirl of peanut butter before baking.
Chilling the Dough: For even better results, consider chilling the dough for a few hours before baking. This helps develop the flavors and gives the cookies a chewier texture.
Gluten-Free Option: To make these cookies gluten-free, swap out the all-purpose flour for a gluten-free flour blend. The taste will remain just as fantastic!
Storing Leftovers
If you somehow manage to have any leftovers, these cookies can be stored in an airtight container at room temperature for up to a week.
To maintain their freshness and chewiness, you can also freeze them for up to three months. Just be sure to place parchment paper between the layers to prevent sticking.
Perfect Pairings
Pairing these delightful Susie Cakes Cookies with a glass of cold milk is the ultimate classic combo. For a more sophisticated touch, serve them with a scoop of premium vanilla ice cream or a steaming cup of freshly brewed coffee.
Nutrition Facts
Let's take a moment to peek at their nutritional goodness. Keep in mind that these values are approximate and may vary based on serving size and ingredient brands:
Serving Size: 1 cookie (based on a batch of 24 cookies)
Calories: 150 kcal
Total Fat: 7 g
Saturated Fat: 4 g
Trans Fat: 0g
Cholesterol: 25mg
Sodium: 100mg
Total Carbohydrates: 20 g
Dietary Fiber: 1 g
Sugars: 14g
Protein: 2g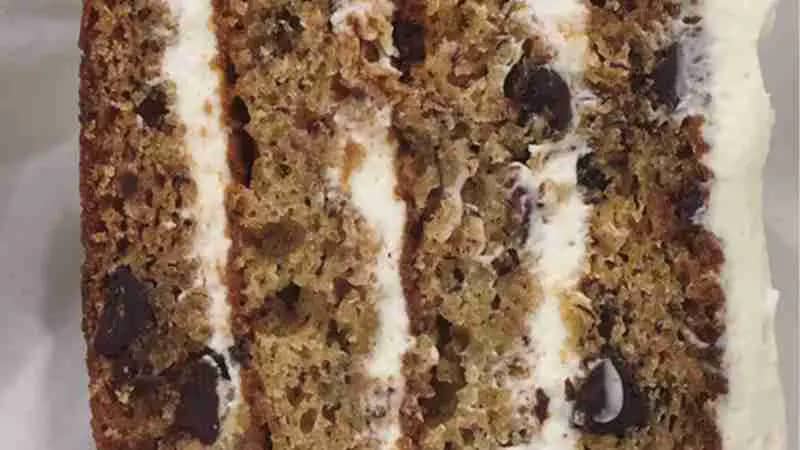 How Long Will It Take To Prepare?
Prep Time: 15 minutes
Cook Time: 10–12 minutes
Total Time: 25–27 minutes
Servings: Makes about 24 cookies
FAQs
1. Can I use margarine instead of butter? Absolutely, but keep in mind that using butter will give your cookies a richer flavor and a better texture.
2. Can I reduce the sugar in the recipe? Certainly, you can slightly reduce the sugar without compromising the overall result.
3. Why did my cookies turn out flat? Flat cookies could be the result of over-softened butter or not using enough flour. Try chilling the dough before baking and ensuring precise measurements.
4. Can I use different types of chocolate chips? Absolutely! Dark, milk, or white chocolate chips all work wonderfully in this recipe.
5. How can I make my cookies look bakery-worthy? For picture-perfect cookies, reserve a few chocolate chips to press onto the top of each cookie dough ball before baking. This adds a touch of elegance
health benefits
While Susie Cakes' cookies are undoubtedly indulgent and delicious, it's important to acknowledge that they're primarily a treat meant to be enjoyed in moderation. However, certain ingredients commonly found in cookies can provide some nutritional benefits:
Energy Boost: Cookies often contain carbohydrates, which are a quick source of energy. They can be a convenient snack to satisfy a sweet tooth and provide a temporary energy boost.
Mood Enhancement: Enjoying a cookie can trigger the release of serotonin, a neurotransmitter that contributes to feelings of happiness and well-being. It's important to remember the importance of moderation to avoid a sugar crash.
Stress Relief: Treating yourself to a cookie once in a while can be a form of stress relief, offering a moment of comfort and pleasure.
Dessert Enjoyment: Including cookies in your diet as an occasional treat can help you maintain a balanced relationship with food, preventing feelings of deprivation and making it easier to stick to a healthy eating plan.
Social Connection: Sharing cookies with friends and family can create a sense of togetherness and happiness, contributing positively to your mental health.
Conclusion
And there you have it—the secret to baking the most irresistible Susie Cakes Cookies! With their heavenly taste and comforting aroma, these cookies are bound to become a staple in your baking repertoire.
Don't keep this mouthwatering delight to yourself; share the recipe with your friends and family. Spread the joy and sweetness, one cookie at a time! And remember, for more delightful recipes and baking adventures, be sure to subscribe to our blog. Happy baking!