Walkers Shortbread Cookies Recipe is a delicious, classic shortbread recipe you can use to make a batch of the most well-loved cookies. This easy and forgiving recipe is perfect for all skill levels, and it turns out certain every time. They are delicate, sweet, and have a buttery flavor without being too rich or heavy.
There are many variations to this recipe depending on the topping you choose. Shredded coconut, chopped nuts, and crushed hard candies are all great choices. I chose to use lightly crushed dark chocolate-covered espresso beans (my favorite!).
Why I Love This Recipe?
It may seem like a Walkers Shortbread Cookies Recipe, but that's because it has shortbread at its heart. It has the same delicious buttery flavor and crumbly texture as other classic recipes for shortbread.
But with the addition of rich, dark chocolate and some variety in the toppings (coconut is my favorite!), you can get a completely different result with this recipe. Shortbread is best served as part of a cookie platter with lots of colorful toppings and drinks.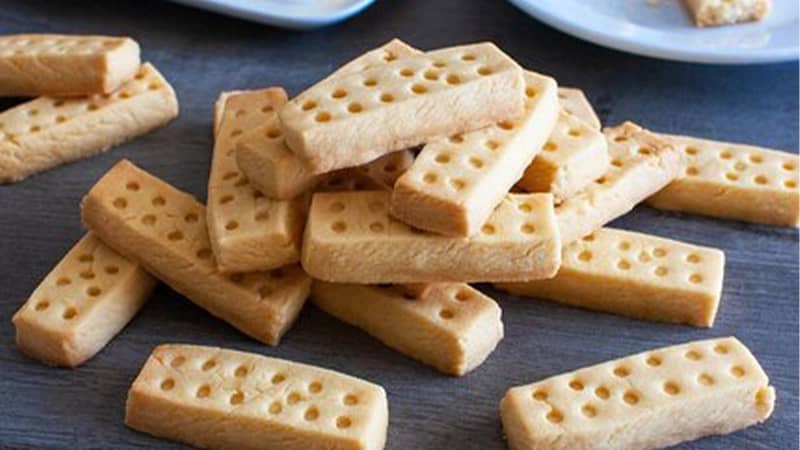 How To Make Walkers Shortbread Cookies Recipe?
Necessary Ingredients
For the cookies:
Pinch of salt For the chocolate topping:
Necessary Equipment
Preparation Instructions
Step 1.
Preheat the oven to 350 F.
Step 2.
Scrub the butter. It's important to work with softened butter. Otherwise, it won't mix into the dough properly (I just set my butter on a plate next to the stove while I sorted out my other ingredients).
Put everything in a mixing bowl, unless you want your cookies very rough and rustic looking – then go ahead and use your food processor.
Step 3.
Beat the butter and sugar until light and fluffy. If you're using an electric mixer, beat the butter and the sugar until pale yellow and creamy. Add the salt, then egg, and beat again until smooth.
Step 4.
When the dough is consistent, add the flour and mix with a rubber spatula or wooden spoon until well blended. Using a food processor, put in all ingredients and pulse until well combined.
Step 5.
When the dough is creamy and smooth, form it into a ball and wrap it in plastic. Refrigerate the dough for at least two hours, but chilling it overnight will make the cookies even better if you have time.
Step 6. After the dough is chilled, roll it out onto a lightly floured surface. The dough should be about ½ inch thick or slightly less. You can dust off any excess flour with a paper towel when rolling out your dough. Cut the dough into desired shapes (I like small squares) and place them on the parchment paper or silicone mats on the cookie sheet. I baked mine for 5 minutes, then turned them over and baked them for another 7-9 minutes. Let cool completely before serving
Step 7.
When the cookies are cool, melt the chocolate and shortening in a small bowl for about 1 minute in the microwave. Mix with a whisk or fork until smooth. Dip one side of each cookie into the melted chocolate, then place on a rack to set. You can dip them one at a time or use little ramekins to keep all your cookies upright while they harden if you don't want them to get all over your countertop.
Nutrition Facts Of Walkers Shortbread Cookies Recipe
Amount per serving
| Nutrition | Amount |
| --- | --- |
| Calories | 251 |
| Fat | 14.2 g |
| Saturated Fat | 9.7 g |
| Trans Fat | 0 g |
| Cholesterol | 5 mg |
| Sodium | 13 mg |
| Sugars | 17 g |
| Fiber | 1.8 g |
| Protein | 2g |
09 Special Tips For Preparing Walkers Shortbread Cookies Recipe
1. Adding a dash of almond extract will enhance the flavor of chocolate.
2. Use silicone baking mats or parchment paper over regular baking sheets for your cookies to avoid them from sticking to the pans.
3. Casserole liners will also work as cookie sheets, as well as little cake rings and cupcake holders, so you can make different size cookies if you want!
4. You can decorate your Walkers Shortbread Cookies with any toppings you like.
5. You can add chopped nuts or dried fruit to your dough to make it more festive.
6. Melting chocolate in a double boiler will reduce the fat and calories in this recipe, but it won't taste as good as melted chocolate.
7. Bake the cookies for shorter (8-10 minutes) or longer (12-15 minutes) without increasing the temperature. If you want to bake them longer, use a silicone baking mat on the cookie sheet to avoid turning them over too often while cooking. And if you want them to be more soft and chewy, check after 10 minutes as they're baking.
8. You can make chocolate crumbs with finely chopped chocolate (or melted chocolate) and some sugar, then spread them on the cookie sheet instead of rolling out the dough so that they're easier to remove after they harden.
9. Keep Walkers Shortbread Cookies in an airtight container on the counter or put them into a plastic bag and refrigerate after you serve them. They'll keep fresh for a few days but are best eaten the same day you make them.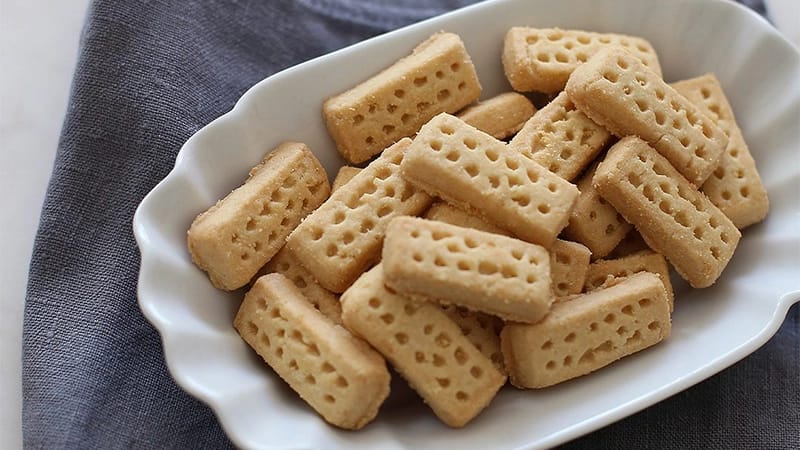 Why is Walker's Shortbread so good?
Walkers Shortbread Cookies Recipe is naturally gluten-free and contains no artificial flavors or preservatives. They're full of butter, rich flavor, and just the right amount of sweetness. They're also rich in vitamins A, B6, and a whole host of other nutrients that promote healthy bones, cardiovascular health, energy levels, skin maintenance, and many more benefits.
Can you freeze Walker's Shortbread cookies?
Yes, you can freeze them. Place them into an airtight container and put them in the freezer until they're frozen solid. Then remove them from the freezer and transfer them to a plastic bag to help release the air from the container. Store in a freezer for up to 3 months. See more about freezing cookies here.
Is Walkers Shortbread from Scotland?
The Walkers Shortbread Company was founded in 1898 by Isabella and Joseph Walker in the Scottish town of Aberlour. They started making shortbread with a simple recipe that became a family heirloom. It wasn't until 1965 that they gave their shortbread recipe to the public, and it became an instant classic.
What's the difference between Scottish shortbread and normal shortbread?
Scottish shortbread is a sweeter and crisper version of the traditional recipe. If you've bought store-bought shortbread, it will taste more like flour and sugar than real butter.
How Long Will It Take To Prepare?
Prep Time: 10 minutes
Bake Time: 10 minutes,
Total Time: 20 minutes
Servings: 24 cookies
Is It Healthier?
The recipe is low in refined sugars and saturated fat, making it rich in natural vitamins, minerals, and antioxidants. The shortbread contains no added coloring or preservatives and is cholesterol free.
Is It Safe For Pregnant And Nursing Women?
Shortbread is very safe for both pregnant and nursing women. It contains no added colors or preservatives, is a good source of magnesium, potassium, calcium, and zinc, has no trans fat, and is low in saturated fats.
Are There Any Side Effects?
Shortbread doesn't have any known side effects. However, it does contain excess amounts of saturated fat per serving, which can cause high cholesterol levels if consumed excessively.
Bottom Line
Walkers Shortbread Cookies Recipe a delicious, buttery, crunchy cookie that's great for snacks and desserts. It's a simple recipe that requires no special skills or equipment but tastes great. I hope you enjoy this recipe as much as we do. If you've enjoyed this recipe, please comment and let me know how you liked it.